The Essential Living Method™
Stop the overwhelm, put yourself first and live the life you really want!
You are in the right place if  you often feel that life is living you, instead of you living your life.
You are tired of keeping all the plates spinning, never finishing everything that must get done.
Instead of 

deeply enjoying

 your life, you feel tired and stressed more often then you like, and you are on the edge of giving up. 
You might experience 

unexplained physical

 pain, such as back, shoulder, and neck pain, headaches, migraines, or digestive issues.
You feel emotionally 

exhausted

, you feel as if you are the viewer of the movie of your life instead of the main character. 
You feel as if somehow you have lost connection with yourself. You may or may not have already realised that you 

SHOULD

 be making yourself a priority … but let's be honest, you aren't. 
How would your life change if you could stop feeling guilty about everything?!
How much me-time do you really have?
How would your life change if you put yourself first?
Would you like that to change?
How much work do you really get done?
Change your life by no longer multitasking the pieces of your life together! 
So you get more done!
How often do you worry
about the future or mull over the past?
Can you imagine
a worry-free life?
How would that feel for you?
What do you put at risk by continuing like this?
Sickness
All kinds of physical and emotional health issues, which will lead to you dropping out of work, ending up on the sick leave, being overly and experiencing burnout and depression.
Productivity
You may no longer be able to work the hours you used to work. You might have difficulties to finding a new job because of your burnout.
Finances
You lose income, you miss promotion opportunities. You could face a divorce. All this forces you to change your lifestyle for the worst.

Emotions
Feelings of uncertainty, insecurity, depression and incapability. You feel like a loser.
Relationships
Fights with your children, arguing with your partner and other relatives.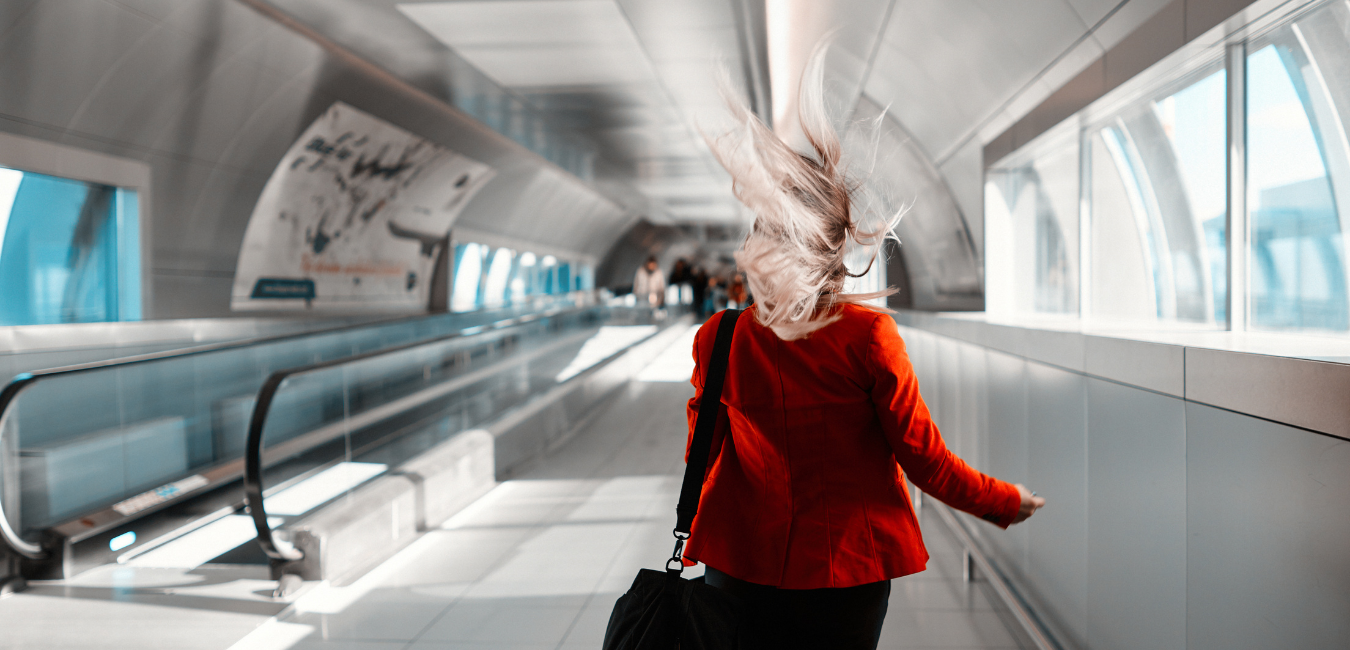 Imagine putting yourself first without feeling guilty….!
Imagine being healthy, wealthy, rested, fulfilled, stress-free, and loving your life, yourself and everything that matters to you. REALLY enjoying life!
I can tell you with CERTAINTY that good health and a life that uplifts you and doesn't burn you out is available to you as well!
What matters here is your commitment to yourself in a way that feels good to YOU. As you're thinking about this consider that you can also create huge results without it feeling hard, frustrating or complicated.
You may or may not have already realized that change is possible, but you need guidance to show you what you're missing. And there's nothing wrong with that. We all need that!
Close your eyes for just a moment and imagine!
Health
You feel well rested and healthy and you know how to avoid getting overly stressed, burnout and/or depressed.
Time
You know how to prioritize your tasks & your time and you finish the things that need to be done without multitasking
Finances
Your income will remain the same or even grow and you'll be able to take advantage of promotions and opportunities so your lifestyle can change for the best.
Emotions
You will feel certain and sure of yourself. You know how to put yourself first without feeling guilty.
You feel capable of dealing with everything life brings you, from the positive to the negative. It really doesn't matter.
Relationships
Last but not least your relationship(s) will blossom again. You will enjoy your children, you will feel you can handle situations that used to upset you, or make you wonder why you ever decided to have children.
Your quality of life will increase tremendously! Isn't that what life's about?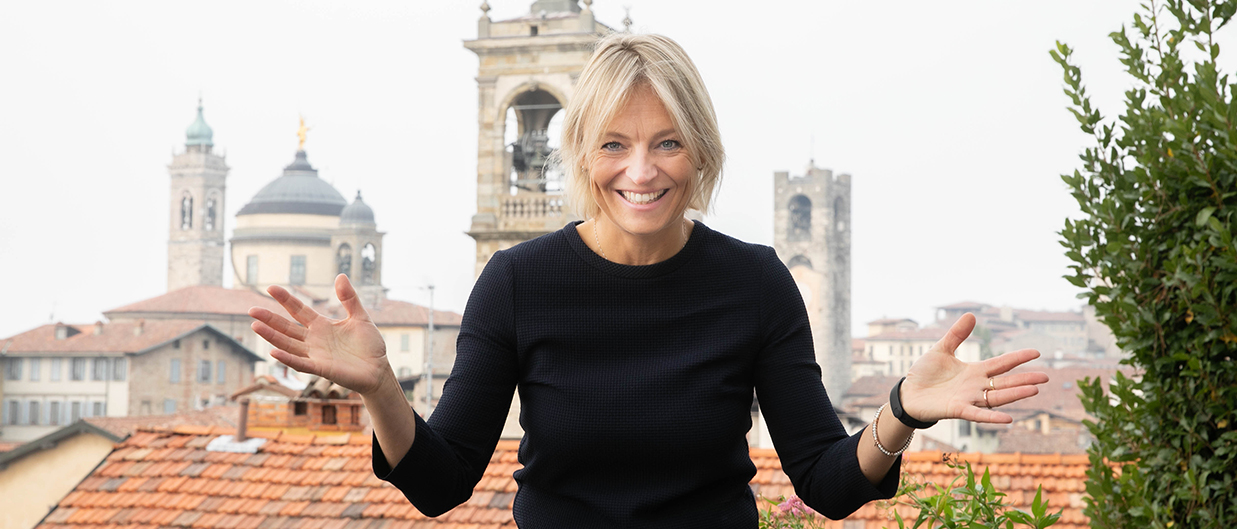 I know what it's like to feel overwhelmed, stressed and down.
When I was in my thirties my brain was working overtime and my body could not keep up with the rhythm and speed of my thoughts. I often felt anxious, down, and above all tired, like you might be feeling now.
When I started to learn and embody all the knowledge, materials, insights and excercises that I will share with you through The Essential Living Method™ I started to thrive: NO anxiety, exhaustion or depression anymore. Although life can be demanding my resilience has never been as strong as it is right now and no pandemic can really throw me off balance
This experience has been the best thing what could have happened to me. Nowadays I'm living life instead life living me!
I get where you are at, AND I want you to know that it is possible to slow down, find more ease and peace in your life, take better care of your health and still be productive, ambitious, and living the life you ACTUALLY dream of. If I can do it, you can do it certainly too.
This shift doesn't have to be a struggle and it also doesn't mean sacrificing your family, career or other priorities.
It just requires that you matter more to yourself!
Life Coach, Communications Trainer and Physical Therapist
They've already worked with me…
I was very stressed when we first met, juggling all the day-to-day tasks, a fulltime corporate career, being pregnant and having a two-year-old who was very demanding. Stress relief, and self-acceptance are my main achievements so far by working with Jiska. Big steps forward for me.
When I first experienced the results, I was thrilled and immensely proud of myself. Since working with her I can decompress after a stressful day and have a good night sleep. I am coping more easily with situations that I do not like and, most of all, I am not so much a control freak anymore! Before working with Jiska I was not really able to listen to myself and to enjoy who I am.
Jiska gave me the opportunity to really assess what is important to me, and how to manifest it. For me, this coaching has helped me learn more about myself and also helped me to want to care more about myself.  I would recommend Jiska as a life/wellness coach to anyone feeling like they need guidance or clarity in any aspect of life.
Jiska listened to my anxieties in a non-judgemental way.  She questioned my fears in a matter of fact way and this allowed me to explore where they stem from. I had always focused on the worry or fear itself but never its root cause. I also had some personal baggage that I had to address before I could begin this journey of wellness.
The exercises and techniques Jiska has taught me have helped me to metaphorically step back and assess situations from a place of non-judgement.
I didn't wanted to invest in coaching but after talking with Jiska I felt that I had to let go of my objections. Jiska understood and recognized the moments when I got into hassle. Through her direct and correct words I felt that she connected with me at an emotional level.
I felt a warm strict approach that encouraged me to take action. It gave me confidence to go deeper inside myself. Jiska is a good listner, her feedback is strict but full of love. She confronted me with my words and ideas in an inspiring way and so afterwards I felt energized again.
She asked very good questions. At exactly the right points. That gave me a lot of confidence and security. Jiska is very good at what she does. She confronted and mirrored (regardless of judgment) and adjusted surgically, on a very high (or deep) level.
How do you join the Essential Living Method™?
Step 1 Book Your Free Essential Living Boost
I offer you a 30-minute coaching call in which we talk everything through, and you can ask all your questions and share any doubts with me! So you'll be able to choose with 100% conviction if you would like to work with me.
Step 2  Join the Essential Living Method™ with 10 weeks of 1-1 Coaching
For 10 weeks you will be coached 1-1, and, in between the coaching sessions I can be reached via WhatsApp and email.
Step 3  Enjoy this 10 weeks of Essential Living!
Celebrate your insights and results and see how your life changes for the better. Learn to thrive instead of surviving!
You deserve to live a life without overwhelm!
I have been where you were and I often thought that there was something wrong with me, and you know, 'there was nothing wrong with me', and there is nothing wrong with you either! You simple weren't taught how to juggle all the balls, how to put your own oxygen mask first and how to actually care about yourself so you REALLY enjoy life!
I will share with you all the knowledge and tools I gained in the last 20 years as a Physcial Therapist, Trainer Communications and Life Coach through studying, being coached myself, and being trained in several courses on stress, assertiveness, mindfulness and trauma. I will help you practice and I will help you to apply and understand all this knowledge
I work with you from the inside out, and from the outside in. By working with me for 10 weeks you will feel change on all levels: Mind, Body and Soul. 360 degrees! There are some super special surprises for you that will help you to shift faster! I will only offer this in this special programme!
My clients all experienced and increased pleasure in their lives after working with me: REALLY being able to ENJOY life and REALLY being able to RELAX! Most of them already experienced significant results in the first 5 sessions. In my 10-week programme we go one step further, so that you really know how to hold on to the results and apply all the tools and knowledge in a practical and pleasant way in your life so you won't go back to old routines and habits.!
Your Investment for 10 sessions of the Essential Living Method™ spread over a maximum of one year
A one-time investment for the rest of your life in order to save maybe € 20.000 because of burnout or € 15.000 or more because of a divorce ! And if you're thinking, 'Jiska you are exaggerating a bit here', book your Free Essential Living Call now, and I will explain to you how I arrived at this conclusion
In these 10 weeks all the elements of Essential Living will emerge and we will work on this so that at the end you can really say that you are living your Essential Life which is about your Energy, Slowing down, Shining, Ease and alignment, a New you, Trusting, I (you), Attention and Love!

Essential Living is about getting back to the essence, integrating your knowledge, about your body, who you are inside and outside through understanding, healing, somatic work and deep diving, and arriving at your core, your real desires! So you are living your life and your life isn't living you! 'You first' without feeling guilty!

Begin only after the Essential Living Boost

Weekly one-hour Coaching

Intermittent contact through WhatsApp and/or Email

10 sessions coaching tailored to your needs

Coaching materials and reminders as part of the Essential Living Method

Payments in instalments possible

AND a very special BONUS that will speed up your 10 weeks of Coaching!
"If you could have done  it alone, then you would have done it already"
Frequently Asked Questions
What can I expect from The Essential Living Method?